"Journeys to other times only exist in science fiction films? Not even close. A visit to the Split restaurant reminds me of the old days when we still went to the jugo."
(Michael Kranz, 2011, Berliner Zeitung)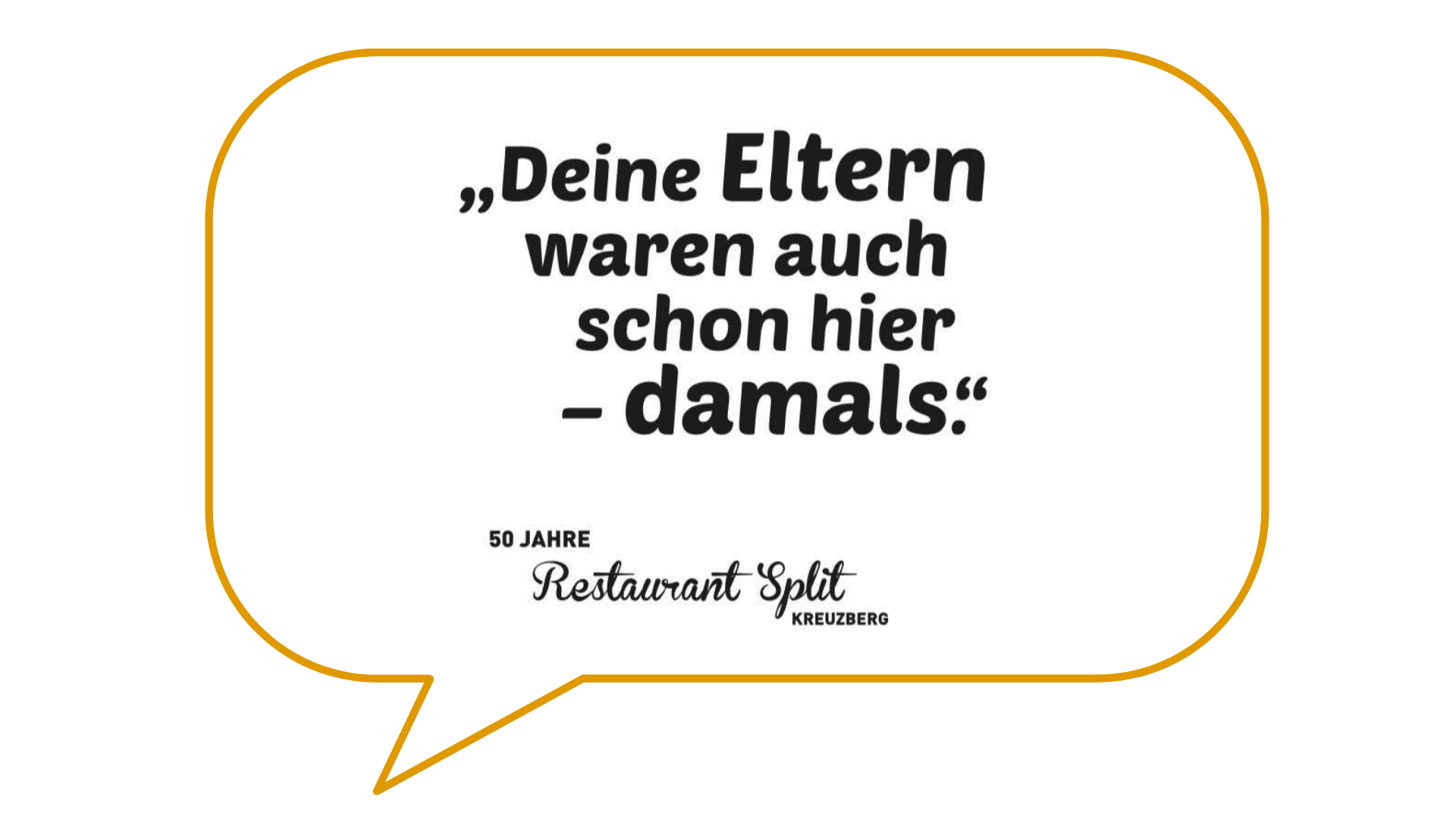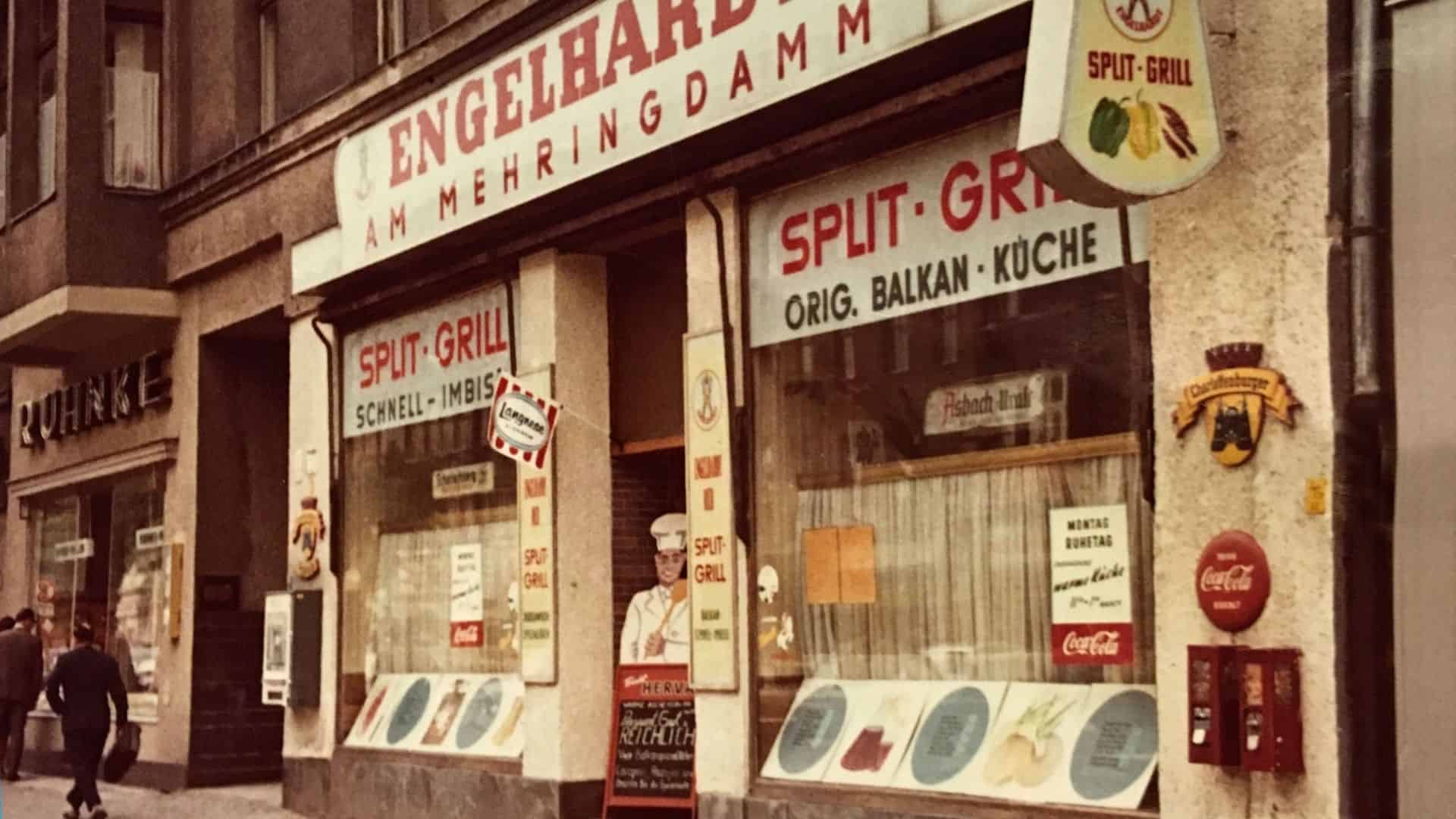 The beginning...
Germany in the 1960s: The demand for foreign workers is very high. Mate Pogacic and Slavko Covic, two young men from Tijarica, a small village north of the coastal city of Split, decide to try their luck in what was then West Berlin. Both are in their early 20s and work as waiters. In the late spring of 1966, it seems as if they had found the right conditions to achieve their goal of independence: Hans Obarius' former "Engelhardt" pub between two subway stations is empty. At that time the address was Mehringdamm 8 because the street ran through Kreuzberg in a different way.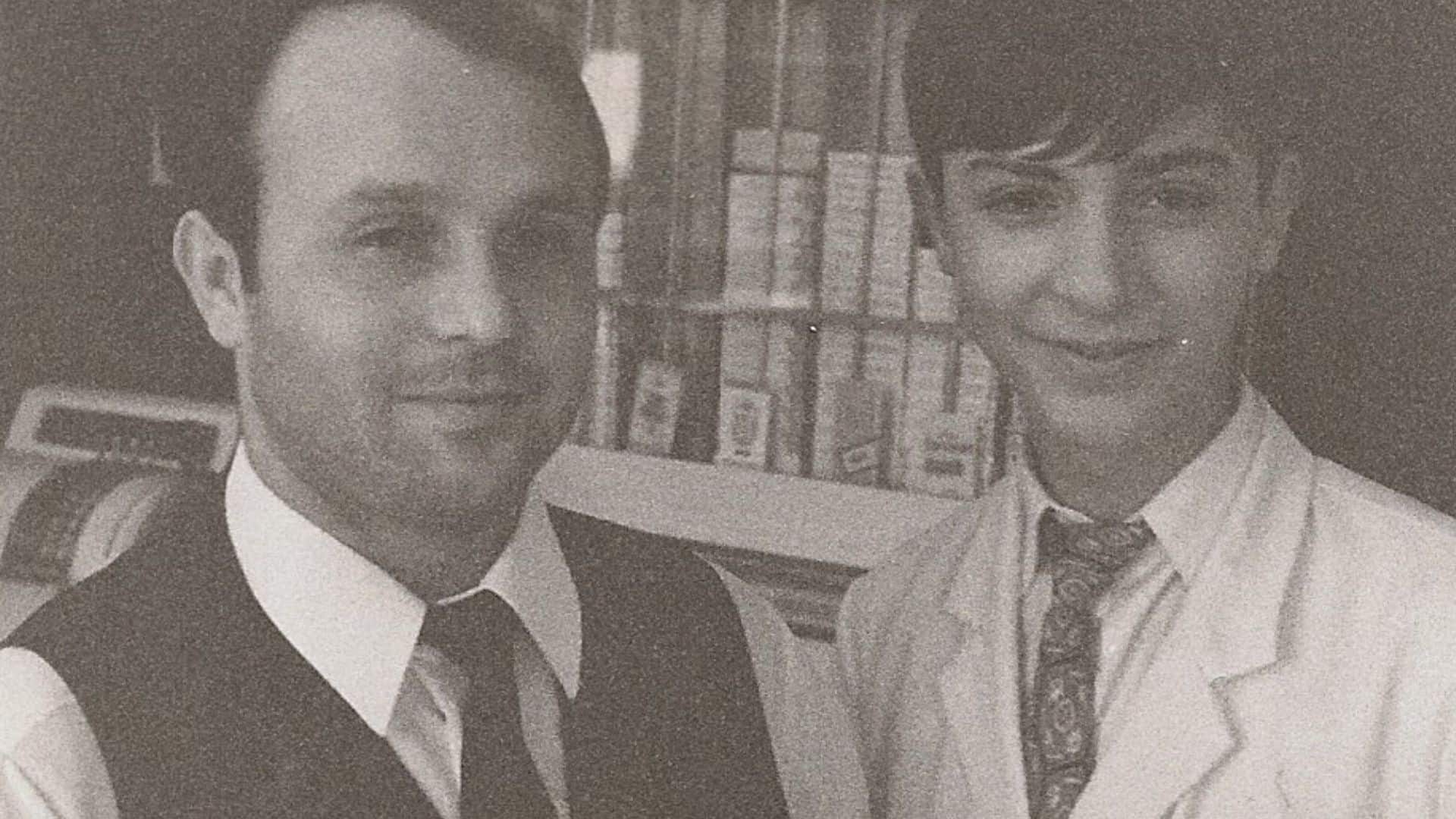 ...it continues!
Before that there was only the Kolo-Grill on Kurfürstendamm, the Sisko-Grill on Wilmersdorfer Straße and the Balkan-Pik on Sonnenallee. The two young men thought there could be more and soon the "Split-Grill" became a popular meeting place for compatriots. But the German casual customers quickly fell in love with the warm and unusual cuisine. The concept has remained the same to this day: waiters, white tablecloths, cevapcici, good service, fair prices and sljivo on the house.
The meeting point!
Over time, with the help of the guests, typical dishes are created: the potpourri plate, pola-pola, the robber's plate, Julischka ... Things that don't really exist in Croatia. In the first years of the "Split-Grill" there was often a state of emergency. Especially on Friday evening, because on this day all "Gastarbeiter" received their weekly wages. At that time the bar was still to the left of the entrance and there was even a staircase to the first floor.
The concept works...
Just one year after the opening, in 1967, the two young restaurateurs decided to go their separate ways. As a result, Slavko Covic moved on and started more restaurants. Both Mate Pogacic and Slavko Covic had no idea that their concept was groundbreaking for many compatriots, especially from the aforementioned village of Tijarica. In honor of this development, the main street through Tijarica was renamed "Berliner Straße" in the 1990s. Our restaurant is the oldest in Berlin. The "Split-Grill" has survived difficult times for the catering trade unscathed, such as the fall of the Berlin Wall and the subsequent eastbound caravans.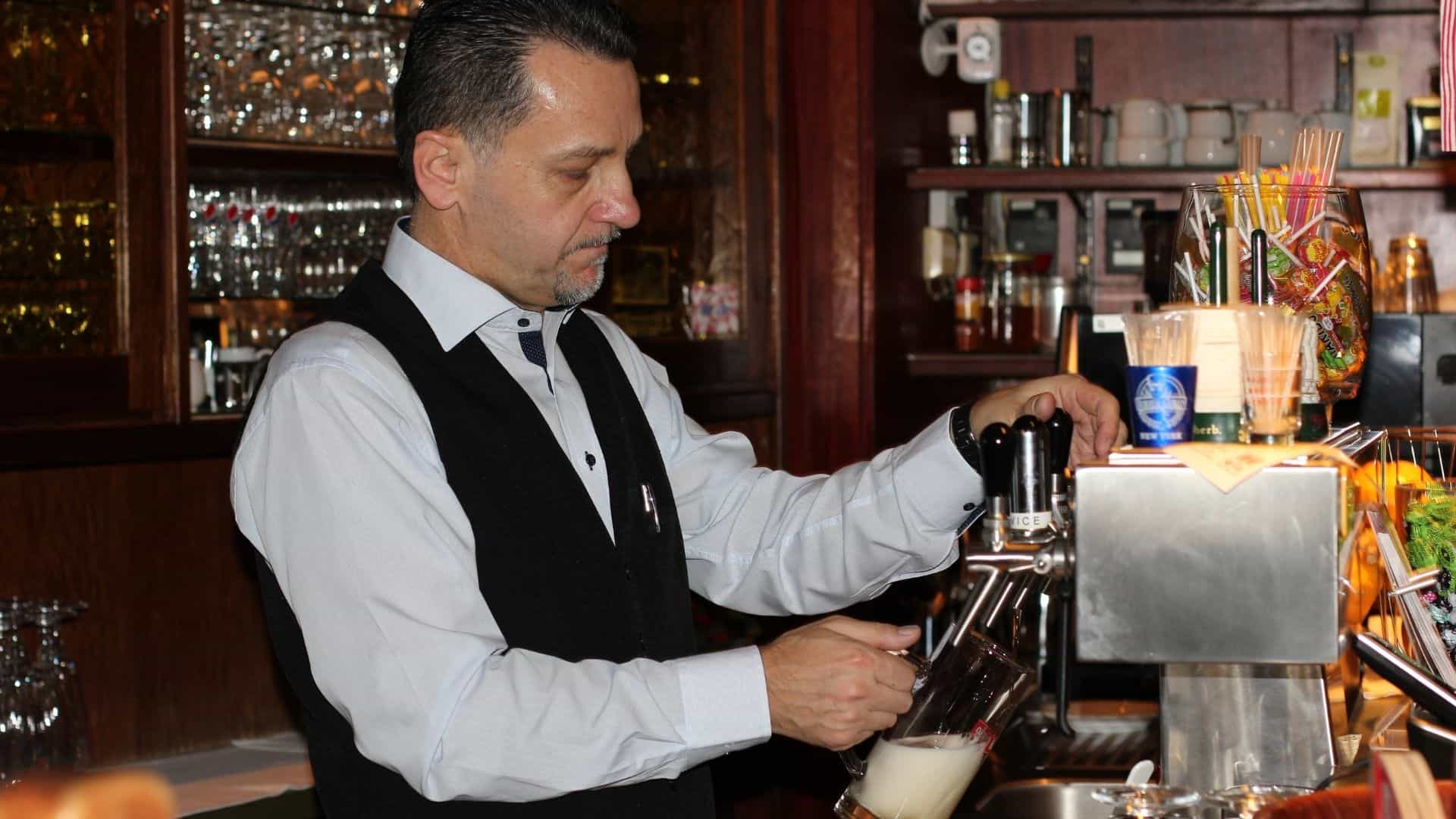 ...til today.
In 2011, founder Mate Pogacic handed over his restaurant to one of his employees. Compatriot Zeljko Zarko continued with the permanent staff and in the usual quality. A small change is the switch to the traditional Croatian brewery Karlovacko. After careful renovation the interior still looks like the original from 1984, for example the lamps are still very "80er".
Even if you haven't visited the "Split" for a long time, you will be surprised that you might even be recognized.
Try it!